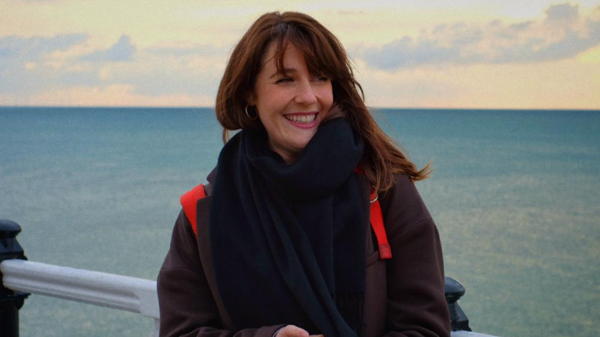 We are pleased to welcome Leah Joyce as our new Head of Sales.
Leah brings to MindsEye an ambitious mindset, her appointment is the next step in an impressive career that has, thus far, seen her work with some of the industry's most exciting talent.
Leah spent five years at Academy Films, joining as a Personal Assistant to the then MD and founder of Academy, Lizie Gower, before entering the Music Video Department as a Production Assistant. From there, she progressed quickly, producing music videos for some of the company's most promising, young directors.
In 2017, just 3 years after joining, she became Head of the Music Video Department, signing, nurturing, producing and EPing for a range of compelling talent. This included established commercials directors, such as Ian Pons Jewell, but also many emerging filmmakers, like Savanah Leaf, Luke Davies, Billy Boyd Cape and Nadia Lee Cohen. She worked closely with directors Us, Seb Edwards and Marcus Soderlund, overseeing videos produced for an exceptional array of artists including Rudimental, Hozier, Jon Hopkins, Mura Masa and Jack White.
Under her leadership, the company saw a significant increase in award accolades, including nominations at the UK Music Video Awards for Production Company of the Year and Best Director.
As Head of Sales at MindsEye Leah will be responsible for nurturing the existing talent at MindsEye as well as identifying new talent.
On joining MindsEye, Leah Joyce, said:
"I believe the big picture of our work is made up of all the small details and when I first approached MindsEye it became clear to me that every detail of this company had been considered. I'm thrilled to be a part of this team that has such exciting vision whilst maintaining its integrity and I cannot wait to be a part of its growth."
Hughie Phillips, MindsEye MD, said:
"I'm delighted to welcome Leah to our growing team. She is deeply passionate about talent and creativity and our ambitions were clearly aligned from the moment we first spoke."
MindsEye are renowned for their irreverent directing talent, counting Andrew Gaynord, Ben Taylor, Brad Lubin, Kate Herron and Benjamin Green amongst their pool of directors. The company's expanded extensively over the last few years producing work that has been recognised at Cannes, YDAs, D&AD and The British Arrows, whilst they have also recently opened and Film and TV department headed up by Katie Mavroleon.